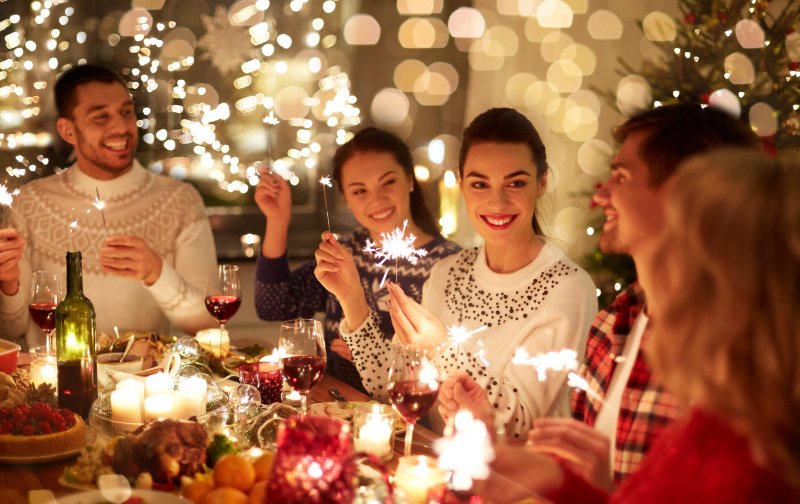 It's November, which means the holiday season is officially in full swing! Many people are looking forward to spending quality time with loved ones in the coming months. Some may even go out of town to visit their family and friends. Unfortunately, it can be easy to forget about things like following your Invisalign treatment plan amidst all the fun and excitement. To help you out, a dentist in Millersville shares a few tips to help you stay on track while traveling away from home.
Meet the Recommended Wear-Time
Invisalign is a unique orthodontic treatment because it uses clear aligners to subtly move your teeth into more ideal positions. The plastic trays apply constant pressure to help you achieve your desired results. Because of that, you must commit to wearing your aligners for at least 20 to 22 hours a day. If you fail to meet the recommended wear-time, you can delay your treatment and increase your chances of experiencing discomfort further along in the process. Since the hustle and bustle of the holiday season can make you forget to wear them, it's a good idea to set an alarm as a reminder.
Always Carry Your Storage Case
Have you ever set your clear aligners down on a napkin or countertop while eating? This seemingly harmless habit can cause you to misplace or toss out your aligners accidentally. And unfortunately, that simple error can cause a serious delay in your treatment plan. To prevent these accidents from happening, you should carry your Invisalign storage case with you at all times. Whenever the aligners aren't in your mouth, they should be safely stored away in their designated case.
Thoroughly Clean Your Teeth After Eating
Don't forget to brush and floss your teeth after eating, even if it's just a small meal or snack. By removing food particles and harmful substances from your mouth, you can lower your risk of cavities, tooth decay, and bad breath. If you're going to be attending holiday parties where you'll be indulging in plenty of festive food, you should carry an oral care kit to clean your teeth before slipping the aligners back in your mouth. Make sure it includes travel-sized essentials like a toothbrush, fluoride toothpaste, dental floss, and mouthwash.
Don't Forget to Remove Your Aligners
It might seem harmless to take a few sips of hot chocolate while wearing your Invisalign aligners, but it can do much more damage than you think. When the hot liquid touches the plastic trays, it can warp the structure and interfere with your treatment. If your aligners are all bent out of shape, it can cause your teeth to move in the wrong direction. As a result, you might experience discomfort when you advance to the next stage because your teeth are not prepared for that step. Therefore, you should always remember to remove your aligners before eating or drinking anything that's not water.
Don't forget to take care of your smile this holiday season. By following the tips outlined above, you can celebrate with your loved ones while staying on track with your Invisalign treatment plan!
About the Practice
At Transcendent Smiles, we strive to treat every patient that walks through our door like a member of our very own family. Our team is passionate about helping everyone achieve and maintain a smile they can proudly show off. For more ways to stay on track with your Invisalign treatment while away from home, visit our website or call (410) 729-9090.