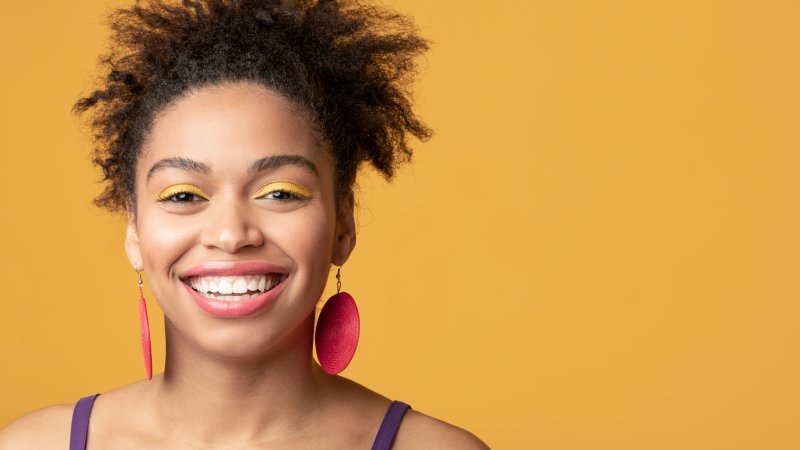 Summer is here, and now is the time to have plenty of fun in the sun! Whether you plan to hang out with friends and family or visit the beach, you'll want to look your best while you're at it. One way to ensure you look and feel great is to enhance your pearly whites. Keep reading to learn about three dental treatments from your cosmetic dentist in Severna Park that can significantly improve your smile this summer!
Teeth Whitening
One of the most common issues people experience is stained or discolored teeth. This can happen after years of eating and drinking, and it can often feel embarrassing when you talk or smile. A quick and effective solution for this is teeth whitening! While you might be tempted to get a store-bought product, they won't provide the high-quality results as your dentist can. By visiting them, they can provide you with an at-home whitening kit consisting of custom trays and a powerful bleaching agent. After applying them to your teeth every day for two weeks, you can expect to remove stubborn stains and enjoy a much brighter smile.
Direct Bonding
Are you struggling with mild chips or cracks in your teeth? If you have minor dental flaws, then a great way to address them is with direct bonding. By using composite resin, your dentist will be able to mold and sculpt your tooth into a more perfect shape and size. They'll then use a special curing light to harden the material, resulting in your new and improved pearly whites. This treatment can also brighten your teeth, and it can last you around 10 years with proper care.
Porcelain Veneers
If you're looking for the ultimate smile makeover, then veneers might be the best answer for you! These porcelain shells are as thin as contact lenses, and they're non-porous, meaning they can provide a virtually permanent whitening solution. By attaching them to the front of your smile, veneers can essentially mask most minor dental imperfections—including stained, chipped, cracked, misaligned, or misshapen teeth.
Your dentist will need to prepare your pearly whites first by removing a small portion from the front of the enamel. This will give the veneers room to blend seamlessly with your natural teeth. This treatment takes a couple of weeks to finish, and you can expect to enjoy your dream smile for up to 20 years with minimal maintenance!
These are only a few cosmetic dental treatments to help make the most of your pearly whites this summer. Speak with your dentist if you're interested, and they'll be happy to discuss your options.
About the Author
Dr. Vy Tran earned her dental doctorate from the University of Maryland at Baltimore. She also regularly seeks continuing education to refine her skills and expertise so that she can provide the high-quality care her patients deserve. She offers a wide selection of comprehensive and modern treatments such as at-home teeth whitening, direct bonding, and veneers to enhance your smile. If you'd like to schedule a consultation, visit her website or call 410-729-9090.